What is Networkr?
Creating More
Opportunities
A simple system for networking success.
Connect Your Attendees
Connect With Everyone in the Room. Automatically Sit Next to New People.
Speed Networking
Multiple Rounds of Connecting Creating Even More Opportunities.
Use Our App for Your Group
Collect Contacts, Track History, Send Referrals, Market Your Business.
More Relationships
More Attendees
More Opportunities!
No Matter What Kind of Networking Group You Have, Networkr Will Work For You!
Learn More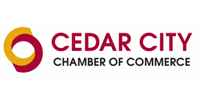 ... I am constantly using Networkr on a weekly basis. I have access to my entire network with one click of a button. Networkr is an amazing tool.
John Olsen
Desert Garden Inn
Networkr Pricing
Networkr is Free for Groups & Members.
You can upload your contacts and send out RSVPs for your next event through Email, Text, and Push notifications.
Check-in is Easy. Attendees can check themselves in using our app or you can check attendees in using their cell phone number. Networkr will send them a registration link and follow up.
Collecting Payments is a breeze. You can charge your walk-ins at the door or invoice them for quick and easy convenience.
Upload Your Contacts
Send RSVP Invites
Assign Seating (optional)
Connect Attendees
Create an Event
Stripe Integration
Invoice Attendees
CRM Sync
Custom Pricing
$0.99 / Paid Ticket
Create an Event
* Terms are subject to change.